Criteria to choose right SAP Service provider/system integration?
Selecting the right software implementation partner/ system integrator/ service provider is extremely important. It is arguably even more important than your choice of ERP software. If you are considering SAP and  S/4HANA as your choice of ERP, then you may currently be trying to determine the best SAP system integrator. You may be considering Tech Point.
A successful SAP S/4HANA implementation is largely a result of the system integrator you choose. Therefore, this is an important decision. After all, with all that's on the line in a complex digitization journey towards digital transformation like this, you must not take this decision lightly.
Here are some points to consider while you explore the best SAP system integrator for your organization:
SAP System Integration Evaluation Parameters
Evaluate your options based on the competencies of the system integrator team members. You may want to vet resources for criteria such as:
Individual competencies
SAP S/4HANA experience
Industry experience
Cultural fit
Global footprint
You will be spending a good deal of time and money with your chosen system integrator. Therefore, they must bring the right competencies to the table.
Consider all SAP System Integration
While most organizations consider all SAP System Integrator options, some organizations limit their options to one or two system integrators. But there are lots of other good options in the market. You can source SAP S/4HANA consultants from alternative system integrators, resellers, and independent third parties. Therefore, there is no need to put all your eggs in one basket with one integrator.
Understand your system Integration strengths and their weaknesses
Big system integrators often come with deep SAP competencies. But these system integrators have weaknesses as well. For example, they are typically not as good at things like:
SAP implementation readiness which ensures you have a foundation in place to make the most effective use of your system integrator
Data migration strategy and mapping
Establishing your internal SAP CoE (Center of Excellence)
Organizational change management
Building your internal IT organization to support SAP in the long-term
Knowledge transfer and documentation
Identify your system integrator's weaknesses and augment it with competent third parties.
Carefully Mitigate Risks
SAP transformations rarely go as planned. Your system integrator is knee-deep in SAP configuration, testing, and training. Therefore, someone must focus on keeping an eye on the overall project. This includes identifying and mitigating risks as they arise. This helps mitigate risks, hold your system integrator accountable, and augment the project voids left by your system integrator.
Tech point recommend you consider some points to Select right SAP Service provider/system integration
Identify if the provider will fit your requirements- A reliable SAP partner must have the correct set up of SAP services and a strong team of experts to provide a suitable level of support for your needs. In addition to fitting your industry-specific requirements, also evaluate how fast their response times are, how they support in cases of enhancements, integration, upgrades, etc.
Gain a good understanding of their expertise and strengths- Ensure that you are choosing a highly experienced partner, with the proper level of competence and expertise. Ensure your potential SAP provider has enough knowledge and understanding of your business processes and goals.
Evaluate if they offer flexibility- Every business is unique and has its unique requirements. Therefore, the right SAP provider should offer customizations across the range of services, and an individual approach to every customer to create a plan that will deliver the right ROI for your investment.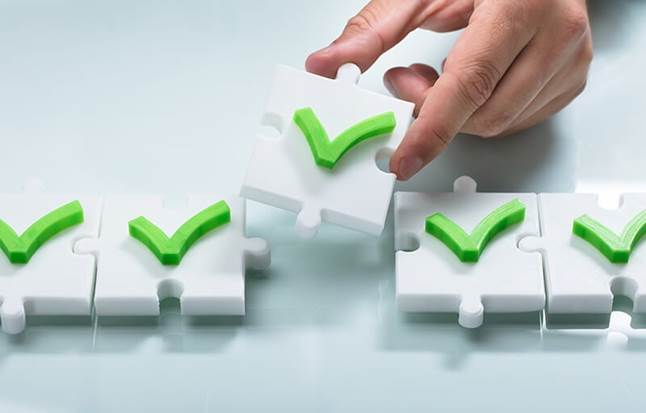 SAP certification- SAP is a complex software requiring serious technical knowledge. Ensure that your potential provider is a trusted SAP-certified partner who is dedicated to constant skill upgrades and maintaining competency.
SAP Partner Centre of Expertise Accreditation (PCoE)- An important attribute of the right SAP partner is the accreditation of SAP's Center of Expertise. This certification has strict requirements, which take into account an SAP Partner's complete support center, including support staff, related processes, and infrastructure. This certification guarantees that the partner you choose has the capabilities and commitment required to provide high-quality services to their customers.
Service-level agreement- A well-informed service-level agreement helps regulate the relationship between a client and a provider. It stands for the provider agreeing to deliver a specific set of activities or meet certain business goals and is set between the client and the support and maintenance provider. SLA guarantees quality, availability, and responsibility for results.
SAP provider in India
SAP provider in Maharashtra
SAP provider in Pune
SAP provider in Mumbai
SAP provider in Nagpur
SAP provider in Nasik
SAP provider in Kolhapur
SAP provider in Gujarat
Tech point SAP provider