E-invoicing' or 'electronic invoicing' is a system in which B2B invoices are authenticated electronically by GSTN for further use on the common GST portal. Under the proposed electronic invoicing system, an identification number will be issued against every invoice by the Invoice Registration Portal (IRP) to be managed by the GST Network.
All invoice information will be transferred from this portal to both the GST portal and the e-way bill portal in real-time. Therefore, it will eliminate the need for manual data entry while filing ANX-1/GST returns as well as generation of part-A of the e-way bills, as the information is passed directly by the IRP to the GST portal.
When will E-invoicing get implemented?
The taxpayers with an annual aggregate turnover of over Rs 500 Crore can voluntarily generate e-invoices starting from 7 January 2020 through APIs. Whereas the taxpayers with the turnover over Rs 100 but less than Rs 500 Crore can join them from 1 February 2020. The electronic invoicing will be mandatorily implemented from 1 April 2020. for taxpayers with turnover over Rs 100 Crore. The aggregate turnover will include the turnover of all GSTINs under a single PAN, across India.
The flow of the e-invoice generation, registration and receipt of confirmation can be logically divided into two major parts.
a) The first part being the interaction between the business (supplier in case of invoice) and the Invoice Registration Portal (IRP).
b) The second part is the interaction between the IRP and the GST/E-Way Bill Systems and the Buyer.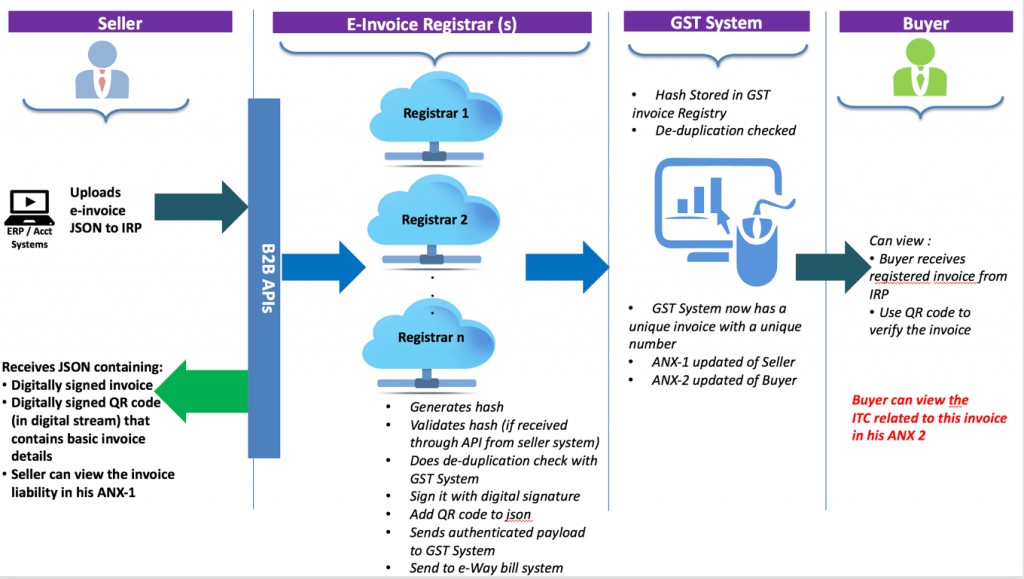 Process of generation of E-Invoice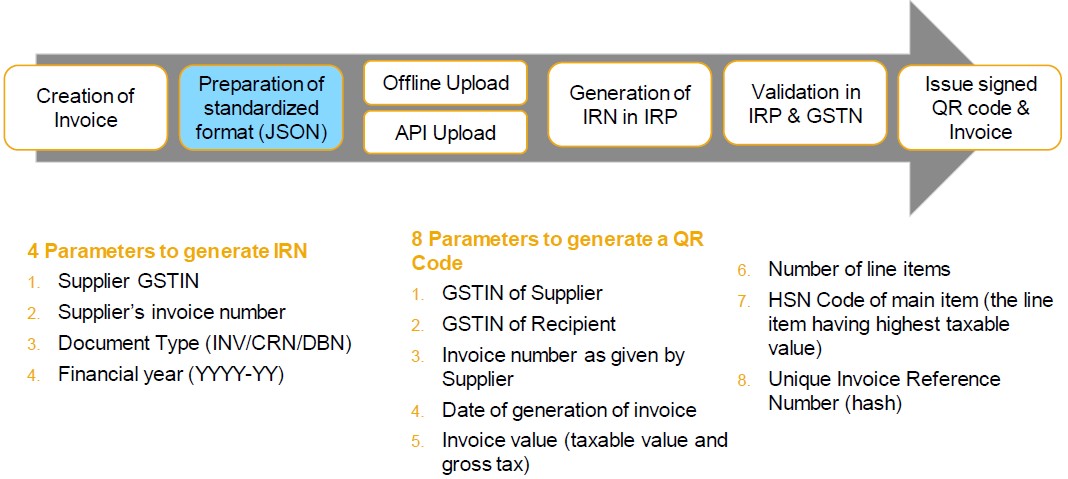 Legal changes, effective date and Impact

E-Invoicing No (IRN) for India–Process flow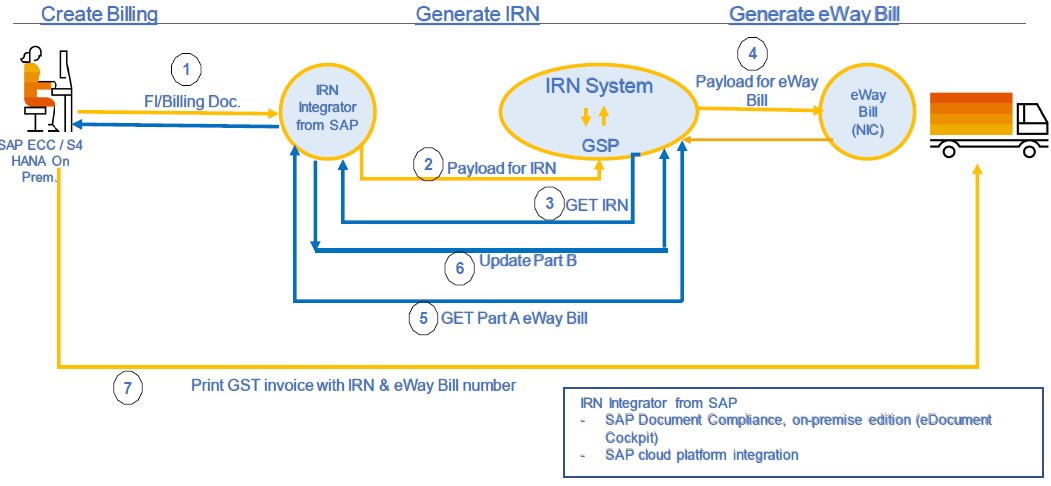 E-Invoicing Scheme (Mandatory Parameters)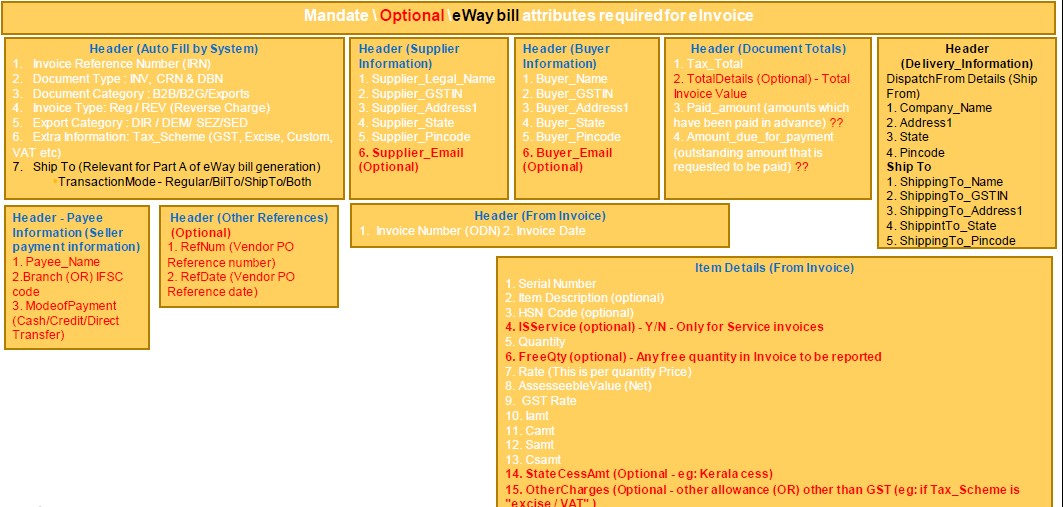 How will Electronic Invoicing benefit businesses?
Businesses will have the following benefits by using e-invoice initiated by GSTN:
E-invoice resolves and plugs a major gap in data reconciliation under GST to reduce mismatch errors.
E-invoices created on one software can be read by another, allowing interoperability and help reduce data entry errors.
Real-time tracking of invoices prepared by the supplier is enabled by e-invoice.
Backward integration and automation of the tax return filing process – the relevant details of the invoices would be auto-populated in the various returns, especially for generating the part-A of e-way bills.
Faster availability of genuine input tax credit.
Lesser possibility of audits/surveys by the tax authorities since the information they require is available at a transaction level.
TechPoint Business Solutions Private Limited is a SAP consulting company committed to deliver Innovative Intelligent Enterprise Solutions. We have Customers Globally with Offices in Malaysia and India (Pune, Mumbai and Hyderabad) with best in class development facilities.
TechPoint offer an array of services in SAP that includes Implementation, Roll-Out, Support, Enhancement, Business Consulting and Upgrades. TechPoint is uniquely positioned to help you with your needs in building enterprise systems, adopting a visualization and business intelligence stack or implementing a Digital strategy.