Overview
In this era of continuous technology-led disruptions and market volatility, we are leading the way towards agility, sustainability, and resilience across all business processes.
Every enterprise needs to develop new business models to avoid being disrupted, gain efficiencies to fund innovation, and transform mission-critical systems without business risk.
RISE with SAP is a comprehensive solution with:
Cloud ERP for every business need
Industry next practices and extensibility
Analytics and business process intelligence
Outcome-driven services from SAP and partners
In simple words, RISE with SAP is a "bundling of existing SAP solutions" that focus on supporting
customers in:
1. MODERNIZING on the best cloud infrastructure to achieve the lowest possible TCO.
2. STANDARDIZING on the best intelligent suite to drive process efficiency and scale.
3. DIGITIZING on the best transformation platform to innovate faster than your competition.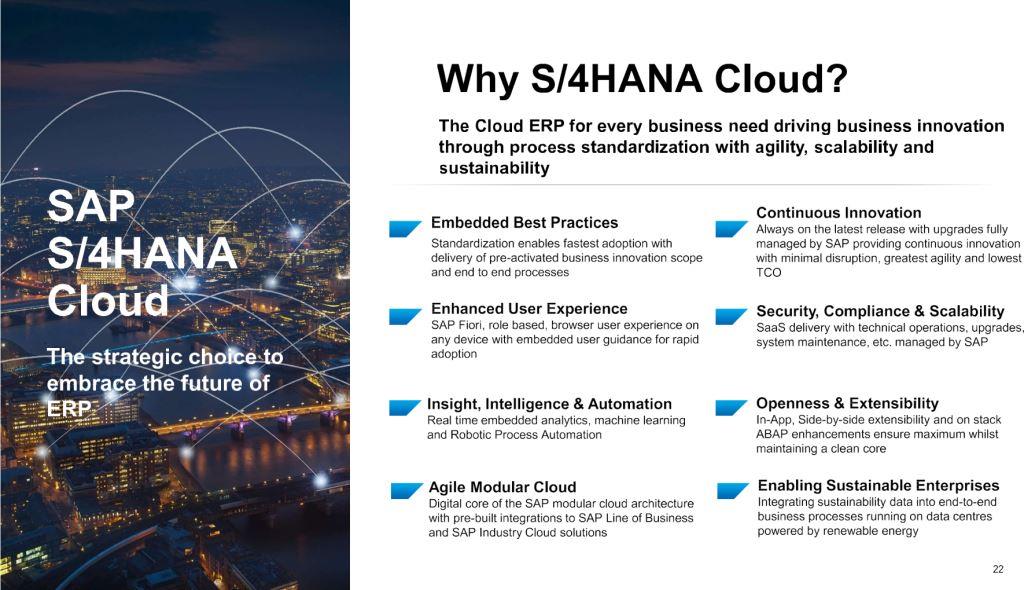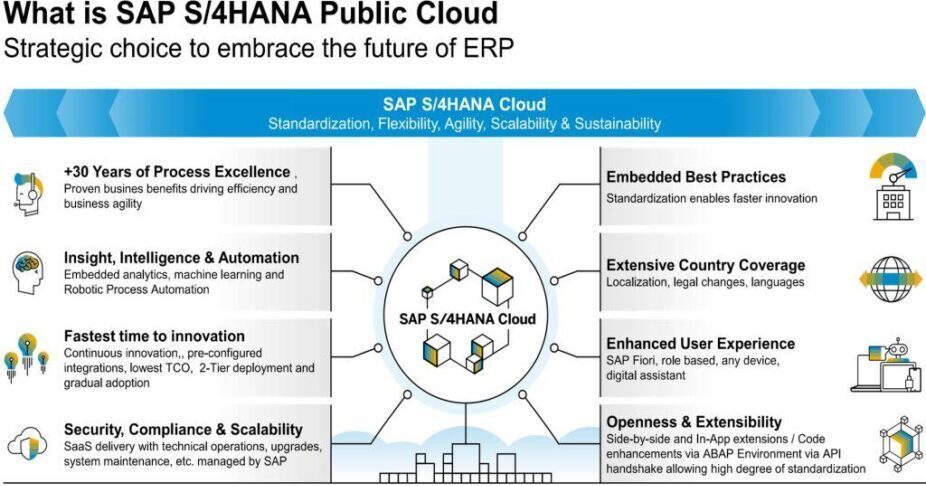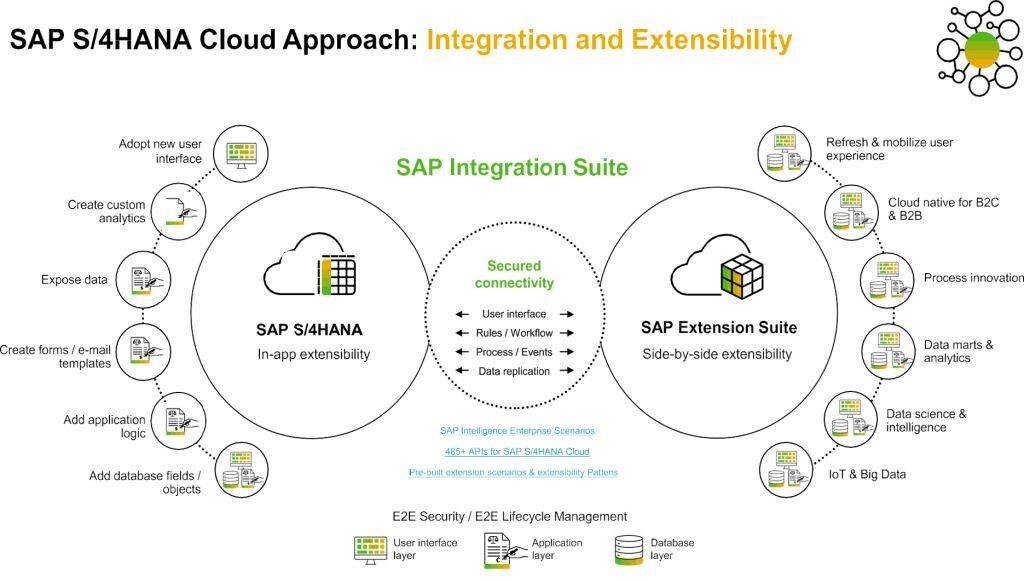 Cloud Services Classification
SAP has different cloud offerings for our customers. The level of visibility and responsibility differs depending on the solution and how much is managed by the service provider. The following picture shows the different levels.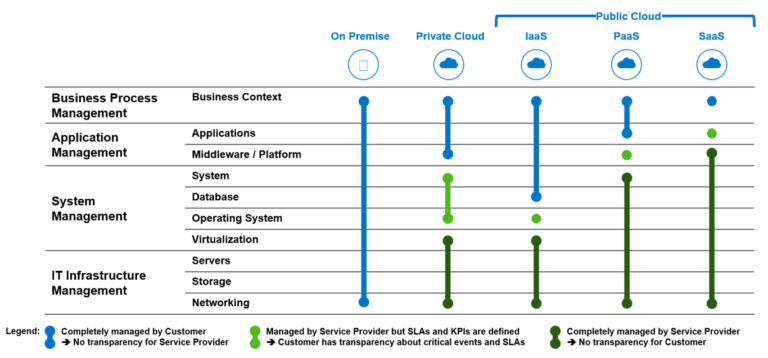 No matter if a customer runs his system in a private cloud (HANA Enterprise Cloud (HEC)) or uses a public cloud offering like Ariba (SaaS) or SAP Business Technology Platform (PaaS), SAP Solution Manager offers several applications to support smooth operations for the cloud solution.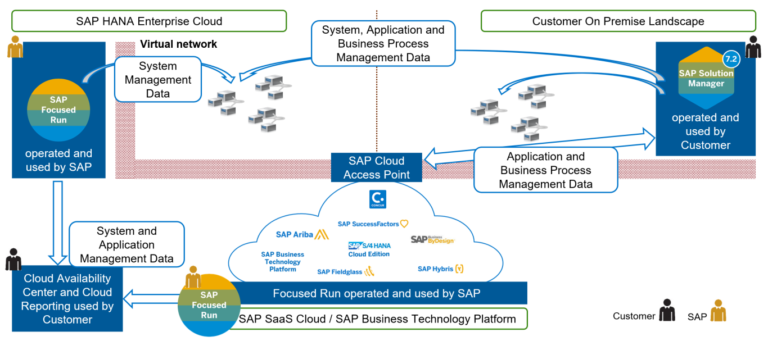 If a system is hosted by HEC in the private cloud the customer can enable all application in SAP Solution Manager, like System Monitoring, Interface and Connection Monitoring etc. SAP HEC can install an additional Diagnostics Agent in the server in the private cloud and connect this through a VPN tunnel to the customers Solution Manager. 
For service offerings in the public cloud this is a bit different, because for most SAP cloud offerings the customer is not responsible for the System Management. So applications like system, database and host monitoring are not in the responsibility of the customers. However the customer has an interest that, e.g. the connection between his on-premise systems and the cloud service are functional an run at a reasonable performance. Also exceptions within the cloud services that are caused by or related to his business processes must be forwarded to the customer to be addressed.