We offer following value added services for all industries:
1. E-invoicing
The flow of the e-invoice generation, registration and receipt of confirmation can be logically divided into two major parts. a) The first part being the interaction between the business (supplier in case of invoice) and the Invoice Registration Portal (IRP). b) The second part is the interaction between the IRP and the GST/E-Way Bill Systems and the Buyer.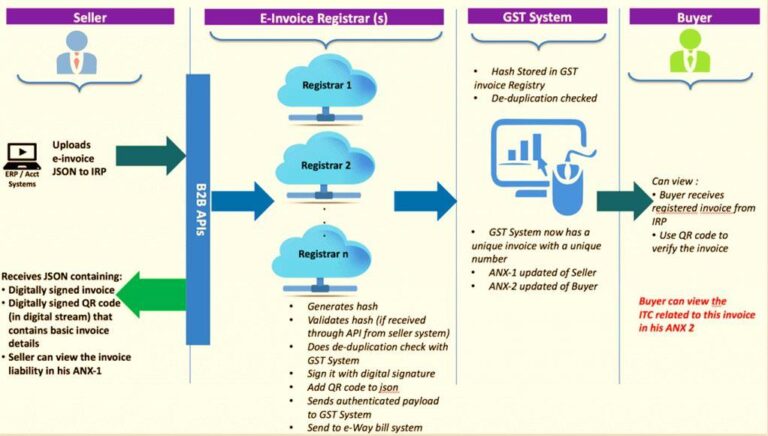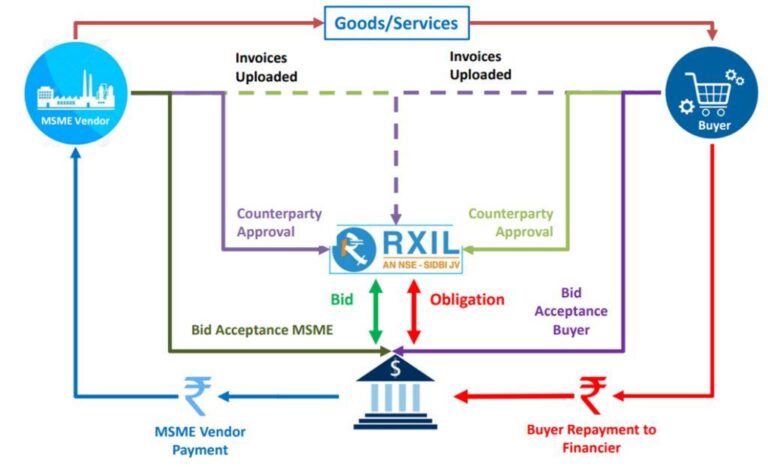 MSMEs contribute around 30% to India's GDP, generate employment for 11 crore people and contribute about 40% of total exports, making them a vital force in making self-reliance a reality in India.  With the right policies and supporting infrastructure, more than 130 lakh MSMEs, can prove to be transformative for the growth of New India   Optimise your cash flow and grow your business with the numerous benefits that RXIL TReDS offers.
Best discount rate due to participation of Multiple Financiers in auction.
Efficient capital deployment
Timely receipt of funds
Cost & paperwork reduction
Helpful in Business growth due to improved liquidity
Increased Transparency
Enhancing MSME Competitiveness through Digital Modes of Financing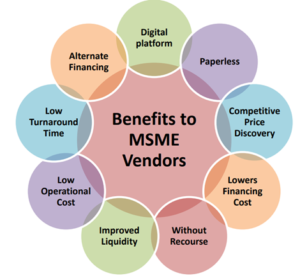 Recent data from the Samadhan Portal has shown that delayed payment applications have crossed the 1 lakh mark, raising an immediate need to address this issue for MSMEs. TReDS platforms like RXIL have alleviated this issue by providing payments to MSMEs against approved invoices through multiple financiers at competitive rates within 48 hours.
4. Solution Manager Solution
TechPoint assists client with Solution Manager support all phases Of Application Lifecycle Management and effective use of Solution Manager increase the reliability of solutions and the Total Cost of Owner ship.
Solution Manager Solution Includes:-
Project Management
SAP Solution Manager Installation & Setup
SAP Solution Manager upgrades
Early Watch Report configuration
Service Desk Configuration
Maintenance Optimizer Configuration
SAP Charm Configuration (Change Management System)
End- to – End Root Cause Analysis Configuration
Central Monitoring setup for SAP Landscape
Performance Tuning
CUA Configuration
Incident Management Configuration
SAP Patch Implementations for ABAP & Java Stack
Go -Live Configuration for Production Server
5. Database Solution Includes
TechPoint provides a Database solution for a wide range of SAP and Non SAP Products which runs on different Database and Operating systems. Our Technical team has working experience on Oracle, DB2, Sybase , MSSQL Server, MAXDB & HANA database which provides the value addition to Customer for Migration, support, Implementation & Upgrade Projects.
Database Solution Includes:-
Database Installation & Configuration
Interim or Patch Implementation
Release or Version Upgrade
Platform or OS/DB Migration
Database Administration
Performance Tuning and Optimization
Backup and Restore via Third-Party & SAP Standard Tool
Database Disaster Recovery Setup