Unleash Business Potential with TechPoint Business Solution, Your SAP S/4HANA Partner in Ras Al Khaimah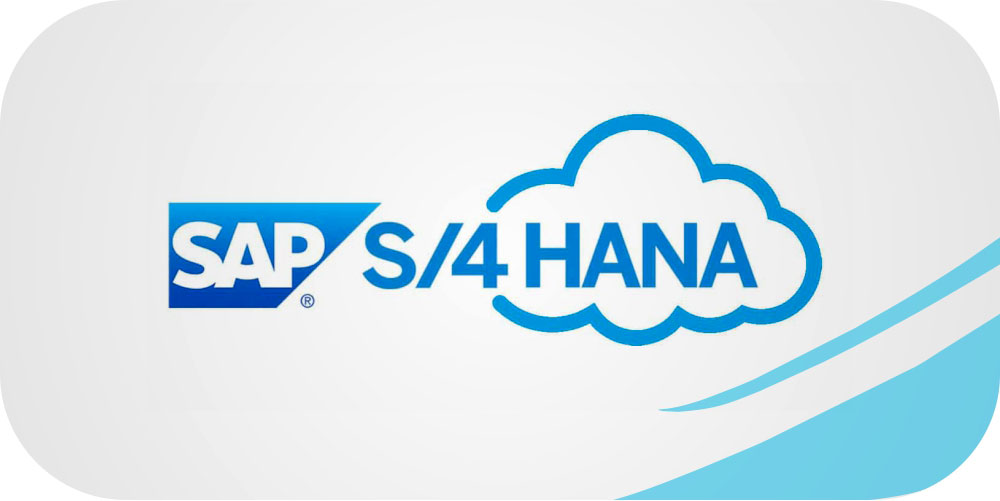 In the digital age, businesses in Ras Al Khaimah need intelligent solutions to thrive in a competitive market. TechPoint Business Solution, as a trusted SAP S/4 HANA Partner, offers cutting-edge expertise that can revolutionize your business operations. In this blog post, we will delve into the advantages of partnering with TechPoint as your SAP S/4 HANA Partner in Ras Al Khaimah and how SAP S/4HANA can empower your organization to achieve new levels of growth, efficiency, and innovation.
Streamlined Business Processes:
SAP S/4HANA enables end-to-end integration of business processes, providing real-time visibility into operations. Experience streamlined workflows, reduced manual tasks, and enhanced collaboration across departments. From finance and supply chain to sales and customer service, SAP S/4HANA optimizes your processes for greater efficiency and productivity.
Real-Time Insights for Informed Decisions:
Leverage SAP S/4HANA's in-memory computing capabilities to gain real-time insights into your business data. Make informed decisions with up-to-the-minute information, allowing you to respond quickly to market changes and seize new opportunities. Real-time analytics and reporting empower your team with actionable intelligence for better decision-making.
Advanced Features for Innovation:
SAP S/4HANA offers a range of advanced features that drive innovation within your organization. Benefit from predictive analytics, machine learning, and artificial intelligence capabilities to uncover valuable insights, automate tasks, and optimize processes. Embrace digital transformation and stay ahead of the curve with TechPoint's expertise in leveraging these features.
Scalability and Flexibility:
TechPoint Business Solution ensures that your SAP S/4HANA solution is scalable and flexible to support your business growth. Whether you are expanding locally or globally, SAP S/4HANA can scale effortlessly to meet your evolving needs. TechPoint's implementation expertise ensures a tailored solution that aligns with your unique requirements.
Expert Implementation and Support:
TechPoint's team of SAP experts will guide you through every step of your SAP S/4HANA implementation. From project planning and design to system integration and user training, they provide comprehensive support to ensure a successful deployment. Rely on their expertise to maximize the benefits of SAP S/4HANA for your organization.
Rise with SAP expertise:

TechPoint Business Solution understands the unique challenges and requirements of different industries. Their SAP experts possess deep industry knowledge and can tailor solutions to meet the specific needs of your industry, whether it's manufacturing, retail, healthcare, or any other sector. Leverage their expertise to gain a competitive edge in your market. Collaborate with TechPoint's SAP experts to develop a strategic roadmap aligned with your business goals. They will assess your current processes, identify areas for improvement, and provide recommendations on how to optimize your SAP solutions. This strategic approach will help you rise above challenges and achieve long-term success.
Grow with SAP :

SAP Customer Experience Solutions: Deliver exceptional customer experiences with SAP's customer experience solutions, such as SAP Commerce Cloud, Marketing Cloud, and Service Cloud. Personalize interactions, engage customers across multiple channels, and build long-lasting relationships that drive loyalty and growth. TechPoint Business Solution offers strategic guidance and ongoing support throughout your SAP journey. From initial consultation to implementation, training, and ongoing maintenance, their team of experts is dedicated to ensuring your success. Benefit from their industry knowledge and experience to align your SAP solutions with your business goals.
Conclusion:
TechPoint Business Solution, your SAP S/4HANA Partner in Ras Al Khaimah, is committed to transforming your business with the power of SAP's intelligent ERP solution. Unlock streamlined processes, real-time insights, and advanced features that drive innovation. Partner with TechPoint and embark on a journey of digital transformation, leveraging SAP S/4HANA to unleash your business's full potential. Contact us today to discover how we can help you transform your organization with SAP S/4HANA.