Transforming Businesses with TechPoint: Your Trusted SAP Solutions Partner in Dubai, UAE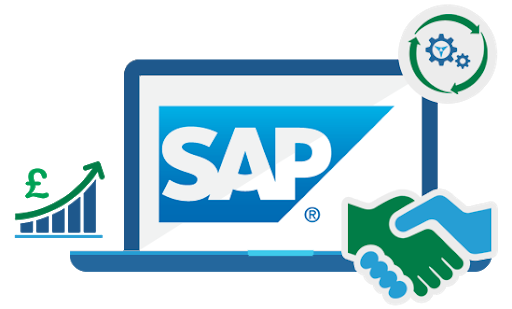 In today's digital era, businesses in Dubai, United Arab Emirates (UAE) require robust IT solutions to stay competitive and thrive. As a trusted SAP Solutions partner in Dubai, TechPoint Business Solutions offers a comprehensive range of services to help organizations optimize their operations, streamline processes, and drive growth. In this blog post, we will explore how TechPoint's SAP Solutions can empower businesses in Dubai, UAE to achieve their full potential.
Comprehensive SAP IT Solutions:
TechPoint specializes in providing comprehensive SAP IT solutions tailored to meet the unique needs of businesses in Dubai, UAE. Their expertise spans across various SAP modules, including finance, supply chain management, human resources, customer relationship management, and more. With their deep understanding of SAP software, TechPoint can help businesses leverage the power of technology to enhance efficiency, productivity, and overall performance.
End-to-End Implementation Services:
TechPoint takes a holistic approach to SAP Solutions, offering end-to-end implementation services. From the initial assessment and planning stage to system design, configuration, and deployment, TechPoint ensures a seamless implementation process. Their team of skilled professionals works closely with clients to understand their specific requirements and design a customized SAP solution that aligns with their business goals.
Integration and Data Management:
Seamless integration and efficient data management are crucial for optimizing business processes. TechPoint excels in integrating SAP solutions with existing IT infrastructure, ensuring smooth connectivity and data flow across systems. Their expertise in data management ensures accurate and reliable information, enabling businesses to make well-informed decisions. With TechPoint's SAP Solutions, businesses can achieve data consistency, improved collaboration, and streamlined workflows.
Scalability and Flexibility:
TechPoint understands that businesses in Dubai, UAE need scalable and flexible IT solutions to adapt to evolving market dynamics. Their SAP IT solutions are designed to accommodate future growth and changing business requirements. With TechPoint as your partner, you can confidently scale your IT infrastructure and add new functionalities as your business expands, ensuring long-term success.
Ongoing Support and Maintenance:
TechPoint is committed to providing continuous support and maintenance services to ensure the smooth operation of SAP Solutions. Their team of experts offers timely assistance, troubleshooting, and regular system updates to keep your SAP environment optimized and secure. With TechPoint's dedicated support, businesses can focus on their core operations, knowing that their IT systems are in capable hands.
Local Presence and Industry Expertise:
Being a local SAP Solutions partner in Dubai, UAE, TechPoint has a strong understanding of the local business landscape and industry dynamics. They stay up-to-date with the latest trends, regulations, and best practices, allowing them to deliver tailored solutions that address the specific needs of businesses in the region. With their local presence, TechPoint offers prompt on-site support and a personalized approach to client satisfaction.
Conclusion:
TechPoint Business Solutions is your trusted SAP Solutions partner in Dubai, UAE, dedicated to empowering businesses with comprehensive, scalable, and flexible IT solutions. With their end-to-end implementation services, seamless integration capabilities, ongoing support, and industry expertise, TechPoint helps businesses optimize their operations and unlock their full potential. Embrace the power of SAP Solutions with TechPoint as your trusted partner, and experience enhanced efficiency, productivity, and growth for your business in Dubai, UAE.